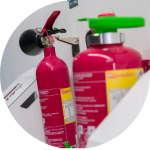 Fire hose reels & dry standpipe
"Certain risks require greater extinguishing capacity, such as fire hose reels"
Fire hose reel
A fire hose reel is a water-powered, first response equipment for firefighting, usable by qualified or unqualified personnel. It is permanently supplied by a water source, and is always ready for use (hose under water but not under pressure!). Its role is to provide an initial emergency response to the fire, before more powerful means are deployed.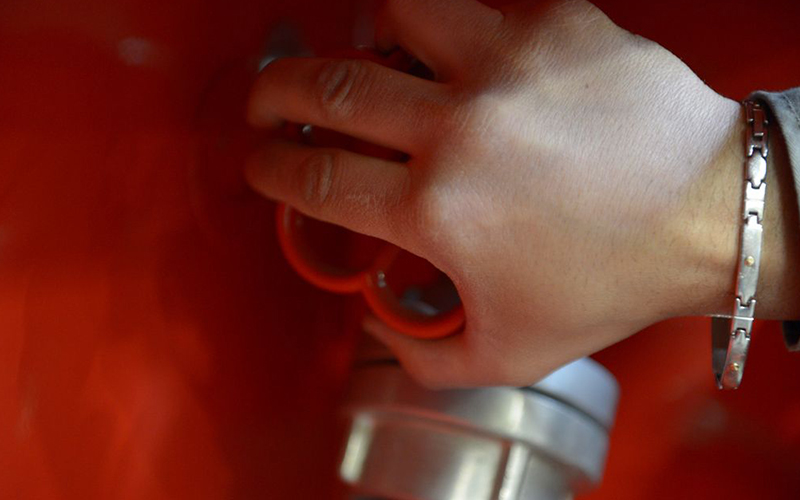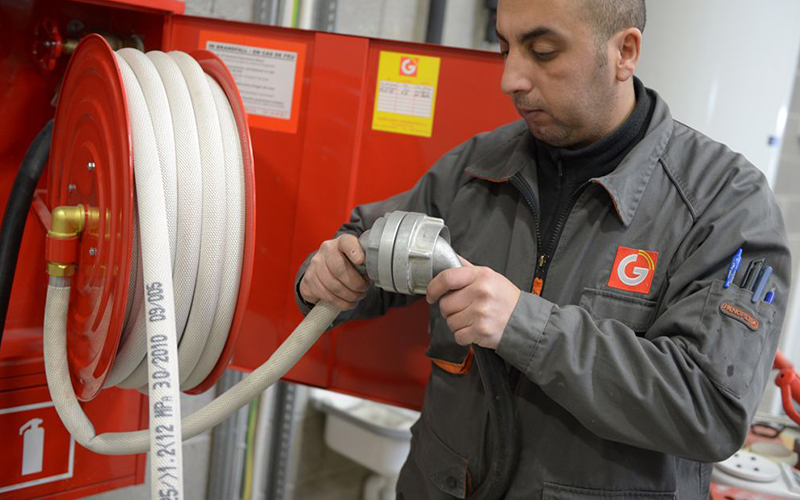 Dry standpipe
A dry standpipe (or fire pipe) is a fire-fighting device installed in buildings comprising floors or basements, generally consisting of an empty pipe that can be connected externally to a pressurised water source in order to facilitate access to water on the floors for firefighting teams.
As an efficient device to be used by the fire-fighting teams, the dry standpipe allows them to spread out more quickly on the floors or in the basement by using this rigid pipe system, thus considerably limiting the pressure drops and ensuring required flow rates of 30 to 60m3/hour.
Ginge-Kerr Luxembourg is able to supply and install these firefighting systems for you. 
Do not hesitate to contact us!