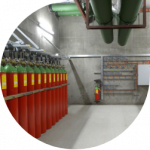 Fire detection
& Management
Fire detection has become ubiquitous in our daily lives. Like an effective watchtower, this technical solution uses different types of sensors to signal the onset of a fire and activate sirens and/or flashes to warn of danger.
The fire detection unit also manages all the controls linked to a fire, such as: closing or opening technical equipment (doors and fire dampers), stopping or activating ventilation systems, sending information to external departments, etc. 
The objective of a fire detection system is to quickly evacuate occupants, to activate the first means of intervention and to allow, if necessary, a rapid operation of the emergency services.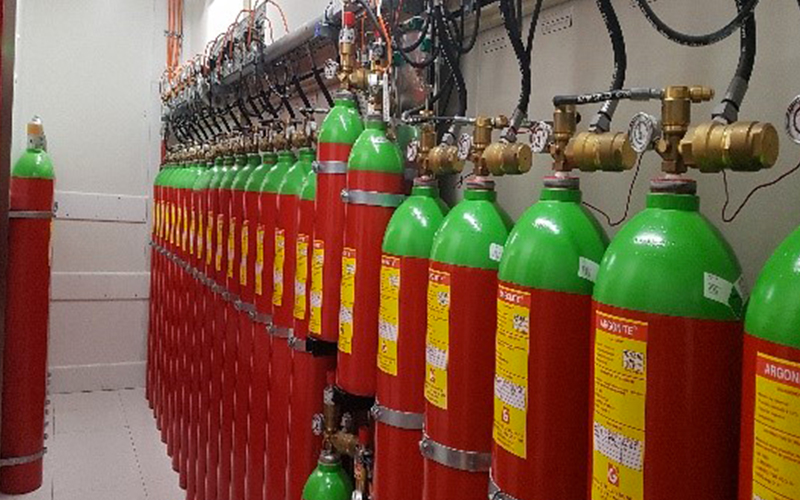 Certain fire detection systems are also used for controlling automatic extinguishing systems, and are used to manage the latter.
Based on the information received from the detectors, these units will control or manage the installations according to predefined processes. They will be in charge of controlling and triggering all the equipment related to extinguishing such as sirens, flashes, magnetic or electro-pneumatic valves, etc., in compliance with local rules or standards.
Being genuine specialists, our assembly teams and technicians have excellent understanding of these systems and can offer you high-quality work, both during new projects and when making existing installations compliant as well as for all maintenance operations.
Did you know?
For the installation of automatic gas extinguishing systems, the standard safety requirements set out in the document ITM-SST 1706.1 must be met.
Ginge-Kerr brings you its global expertise
Please do not hesitate to call us if you need more information.